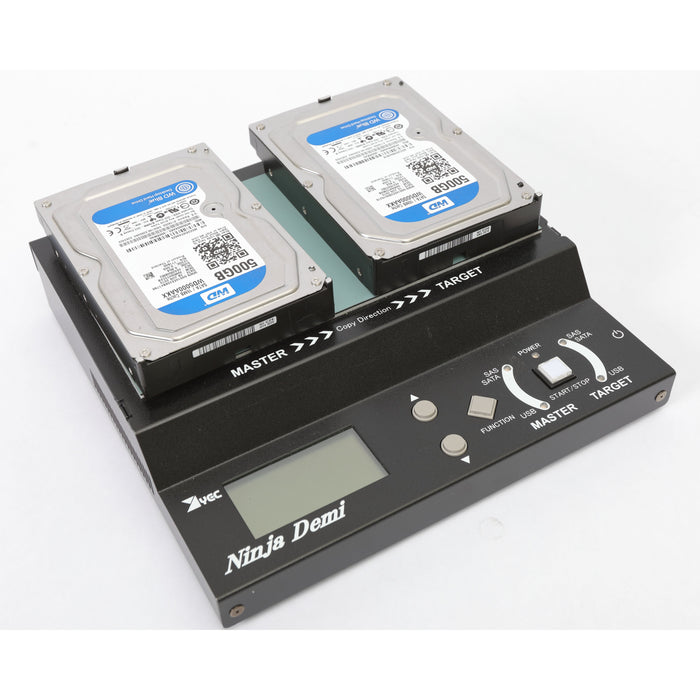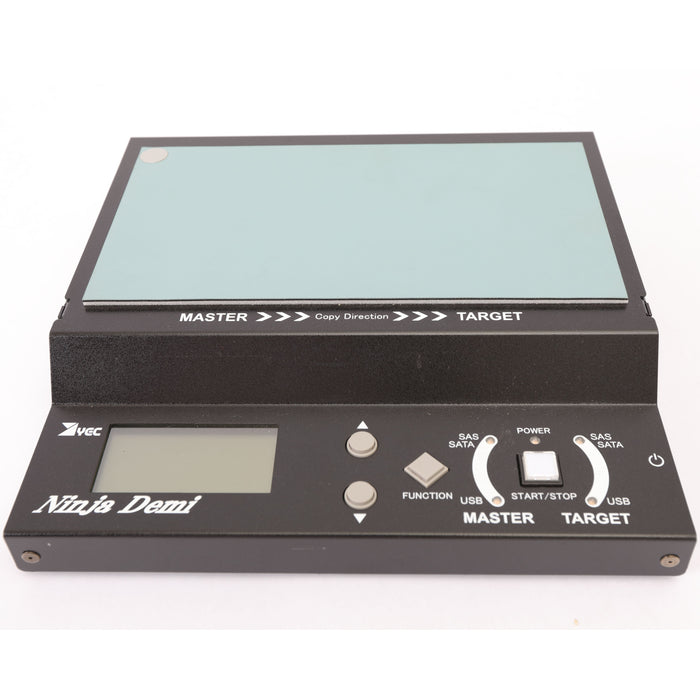 Description
Features
Specifications
SATA 6Gbps compatible ultra high speed duplicator with multi-interfaces (SATA, SAS, USB) and functions including forensics, data wipe and HDD recovery

High Speed 37GB/m SATA / SAS and 31GB/m USB
Duplication – All copy, Compare, Error skip copy, Reverse copy, Range copy, Data only copy, Map copy
Erasure – DoD(3), DoD ECE(7), Security Erase, Secrity Erase Enhanced, One time erase, NSA, NCSC, US Army, US Navy, USAF
Data Recovery – Reverse copy, Skip copy, Advanced skip copy
Diagnosis – Read all anD random, Write, Verify all and random, Read Write compare, Cycle test, Read Repair, SMART Status, Self test short and extended
Forensic ImagIng – DD Create, E01 Create, Ex01 Create, DD Hash, E01 Hash, Ex01 Hash, Format FAT32, Format ExFAT, Format NTFS, Restore image to HDD, Mount master to HDD, Mount target to HDD
Resize – HPA, DCO, AMAC, SCSI Format
Drive Info – Drive info, Partition info, Map data info, Erase map, Error info
Custom script

2 ports x Native SAS/SATA/USB3.0 ATA via adapter.
Light weight, versatile duplication/erasure/test tool ideal for IT and Data Recovery professionals. Full forensic functions for digital investigators.