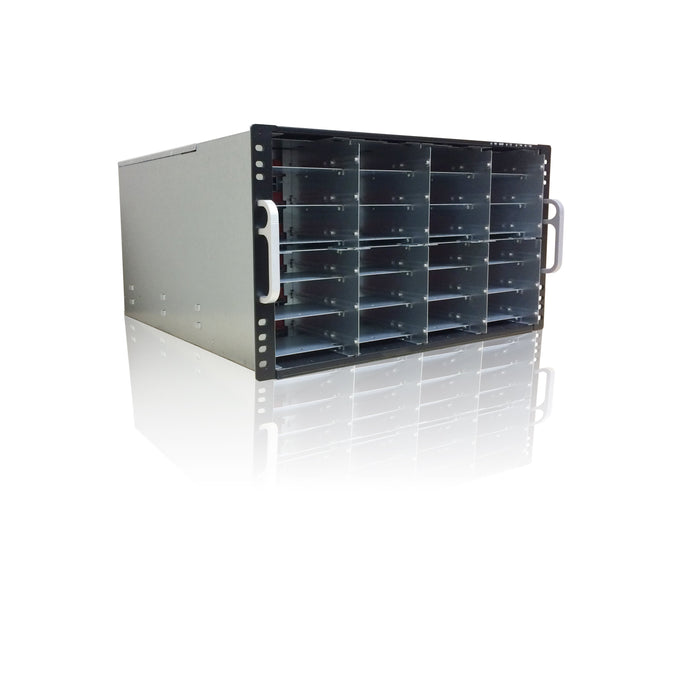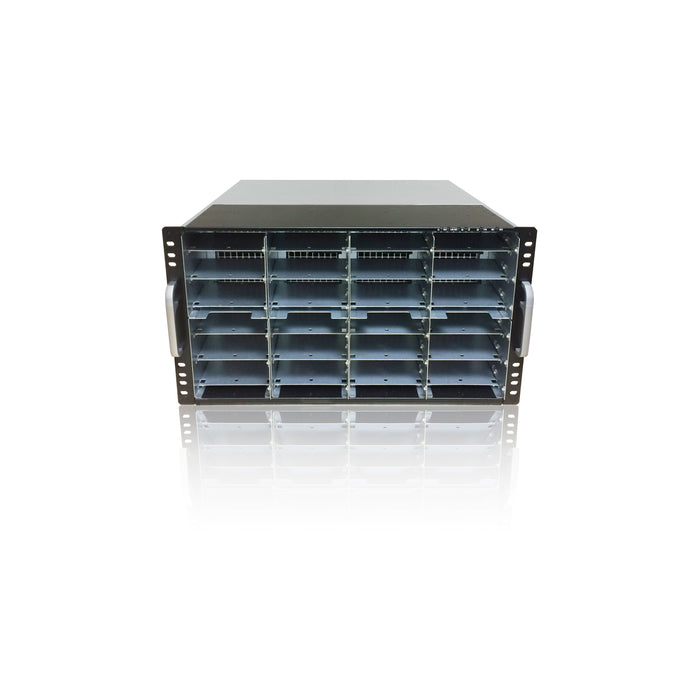 Description
Features
Specifications
Hardware Support

All bays accept both 2.5" and 3.5" SAS/SATA drives, just make the connection by inserting the drives against the backplane. When completed simply pull the drives out, no tools required.

Industrial Grade

Built for running multiple batches of drives daily, the backplane is designed to handle thousands of connections. The FlexStation includes a one year replacement guarantee with the option to continue the maintenance on an annual basis.

Compact and Efficient

With the option to rackmount the FlexStation it is ideal for use in a datacenter where multiple vendors drives are being used. It can also be used on a rack cart or desktop for office use.

Ready Anywhere

Pair the FlexStation with a Pelican travel case to have a mobile solution that can be drop shipped anywhere. With shock dampening to protect the station during travel, simply pop the front and rear hatches on the case, and you're up and running in minutes.

Easy To Use Interface

Our straight forward and simple interface makes it easy to track overwriting progress. Know exactly which drives are wiping properly and where problematic drives are connected. Important drive information is displayed on a GUI grid that matches the drive configuration of the FlexStation appliance.

Technical Details

Dimensions

Compliant With All Major Standards

• NIST
• NIAP EAL 4+
• DoD 5220.22-M
• Sarbanes-Oxley Act

Product Details and Pricing

• 24 Bay Large-scale loose drive erasure
• All bays support 2.5" and 3.5" drives for an all in one solution
• Supports SATA and SAS
• Includes One Year Warranty
• First 200 wipes are included with purchase

Technical Specs

• 12 GB controller Card
• Drive indication LED
• Number of Cooling Fan: 2
• Power Supply: 510W Single power supply
• AC Requirements: AC 90V ~ 264V Full Range
• DC Requirements: -36V ~ -72V Optional
• Memory: Kingston 16G 2 DIMM
• Slide rails are included.