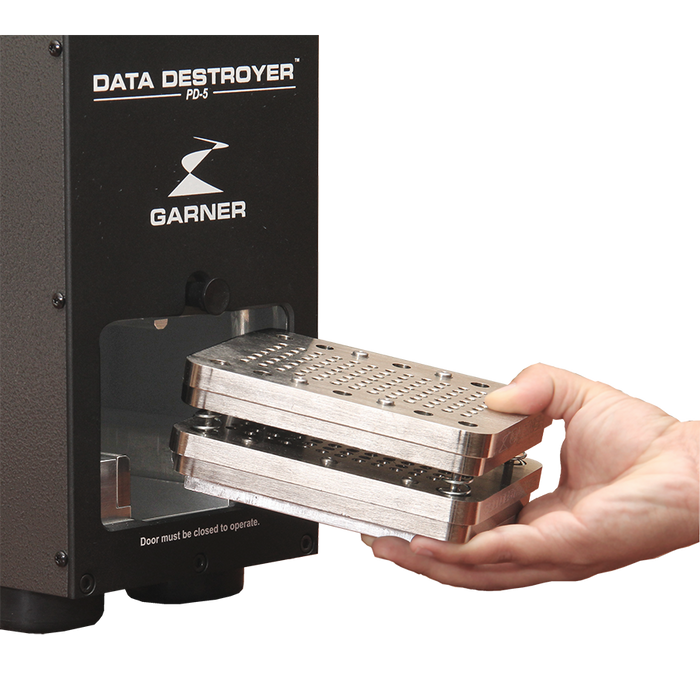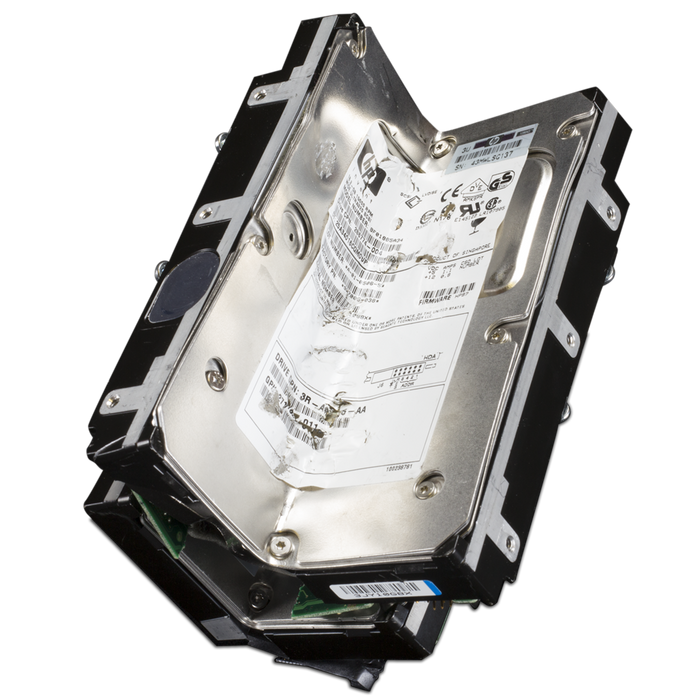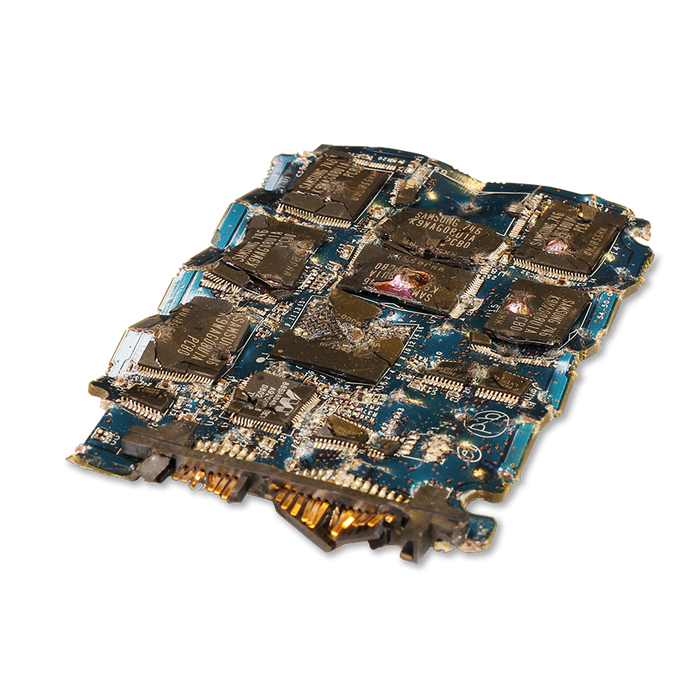 Crusher Destroyer HDD / SSD
Description
Features
Specifications
The high-speed, high-powered PD-5 is the fastest and lightest NSA/CSS EPL-listed hard drive destroyer on the market.  Designed to meet evolving technology challenges, its amplified crushing power mangles hard drives in under 20 seconds, including the latest helium (He) drives. Designed for use inside data centers and office environments,  the energy-efficient PD-5 destroys multiple drives at one time with no messy hydraulics. 

Add the optional SSD-1 Solid-State Destroyer and IRONCLAD Destruction Verification System to automatically generate Certificates of Destruction with JPG images of the destroyed media.

Meeting the NSA CSS Evaluated Products List requirement for Hard Disk Drive Destruction Services, the PD-5 operates as an NSA Listed Second Stage Hard Drive Destroyer when paired with degausser.
Listed on the NSA Evaluated Products List for hard drive destruction
10+ tons of force bends, breaks, and mangles hard drives, including data platters and other internal components, preventing data recovery
Destroys up to 1,800 (2.5 in.) and 360 (3.5 in.) hard drives per hour 
With optional SSD-1 solid-state destroyer, destroys solid-state media, flash drives, USB thumb drives, mobile phones, and SSHD controller boards 
Destruction report capable when used with IRONCLAD or SCAN-1X
Crushes multiple drives or one helium drive at a time 
Drive destruction in under 20 seconds 
Robust crush chamber stands up to enterprise use 
Quiet, office-friendly design (no hydraulics)
One-button operation and safety features make PD-5 easy to use
Certified to UL, IEC, CSA, CE, KC and RCM standards
TAA compliant
Power



PD-5: 110~130VAC ±5%, 50/60 Hz 




PD-5E: 200~240VAC ±5%, 50/60 Hz 




Factory configurable



Power Consumption



During standby: 90W




During crush: 1200W max.



Media



PD-5: Hard drives up to 2.25 in. in height




With optional SSD-1: SSD,  flash drives, USB thumb drives, mobile phones, and SSHD controller boards



Crush Time

20 seconds

Listing/Certifications



NSA/CSS Listed (HDD destruction)  • ETL Listed • UL, IEC, CSA, CE, KC and RCM certified

TAA compliant   • FCC compliant

Destruction Chamber Size (HxWxD)



2.3 x 4.9 x 6.8 (in.)




57.4 x 123.7 x 172.2 (mm)



Temperature

41°F - 104°F (5°C - 40°C)

Humidity

10%H - 40%H Without condensation

Weight

79 lbs. (35.9 kg)

Size (HxWxD)

14.9 x 7.5 x 18.6 (in.)
377.7 x 190.8 x 473.5 (mm)

Warranty



PD-5: One-year manufacturer's limited warranty standard, optional three-year limited warranty available




PD-5E: One-year manufacturer's limited warranty standard