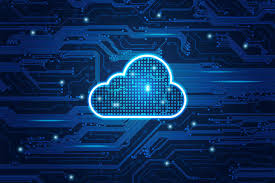 Cloud Computing Life-Cycle
Building a data storage infrastructure is no easy task. Companies will help clients build a customized solution that will specifically fit the client's needs for their cloud computing or data storage infrastructure. Some of the life cycles for this equipment is designed to meet the needs for a few short years, while some are designed to be running as long as possible. However, when the day comes that the equipment is ready for a swap, these companies will be happy to sell you a new system. However, the only plan they have for your old system that may still be working is to destroy it, offering you no trade-in value.

Older equipment should still have some market value, especially in other countries where companies can't afford the latest high end solutions. There's actually a large aftermarket for this equipment and it can easily be tapped into by companies that are also offering the new systems. This would actually make it possible for them to make money on installation and de-installation of data storage networks.

Next time you're in the market for some new computing equipment, ask if your supplier can recycle your old systems. By erasing the drives with software, the data is securely removed and the new user will have no idea where the equipment came from. Everybody wins!